Shopping Cart
Your Cart is Empty
There was an error with PayPal
Click here to try again
Thank you for your business!
You should be receiving an order confirmation from Paypal shortly.
Exit Shopping Cart
​New Life Worship Ministries
Oh worship the Lord in the beauty of His holiness!

1 Chronicles 16:29 & Psalm 29:2
Pondering these things in my heart ...
January 26, 2013 was my very first "Walk For Life." This event struck my heart personally. Why? In 1966, when I was 19 years old I found myself pregnant outside of wedlock. I was going to school at the time, living in the nurse's dorm and fully expecting to become a nurse. I was not planning on getting pregnant, married or raising a family.
When I told my boyfriend that I was pregnant, he then told his buddies who were quick to offer finances to fly my boyfriend and I to Mexico for an abortion. When my boyfriend presented this 'offer' to me, even though I had no faith at the time, I immediately said, "NO! I don't care if you're going to stick around or not. I have a baby in my womb, and if I have to, I will raise my baby alone." The look on his face was bewilderment, and his response was, "I thought so ..."   Fast forward >>> that baby is now 45, and she has given me 2 delightful grandsons.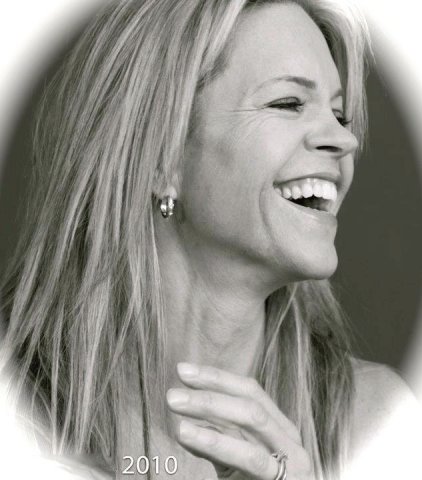 So rather than carry a sign, I carried her picture ... I have prayed with more than one woman whose hearts have been broken, some for decades, over their decision to end the life of the baby in their womb. Jesus heals their hearts too.
Therefore, because of God's grace in my own life, I walked for the babies whose lives were never given a chance, the babies whose lives are threatened each day; and for the mothers and fathers who made such a grievous decision - many without the benefit of the truth.  So many victims!  I heard the stories of young girls and women who were forced, some by threat of violence, by family and/or their boyfriends to have an abortion ... And the fathers who never got a chance to save their baby. And the grandparents who were robbed of their grandchildren.
These represent a whole generation, a culture of violence against the most helpless of all. God have mercy on us, in Jesus name, Amen.
And now my thoughts on Walk For Life:
Wow!  What a day!  The Walk for Life yesterday was very interesting.  As one who "watches" a lot, I also "listen" a lot.  Hence, I "see" and I "hear" things that some would miss in such a huge gathering.
According to the Mercury News, there were around 50,000 marchers. They were sincere, kind and often thanking the police for their service.  Feeding the homeless as they passed by.  I was clearly present with those 50,000 marchers, yet, in a sweet way, I was more aware of God's smile upon us as we stepped out in love to acknowledge His creation of each child given by His will and His love.
In that moment of recognizing His smile, I turned the picture of my daughter's face toward Heaven and thanked Him that I hadn't chosen abortion for her ... and I asked Him to bless her and her beautiful family.
As a result of carrying her picture, more than one would stop me and ask me "why?"  And I would tell my story of how I was offered money to cover a flight and an abortion in Mexico so that she would not be born.  I was pleasantly surprised at how Jesus touched my story with His love, comfort and even joy, as they would then tell me their story!
Some had never experienced walking away from God as had I, and others had been down that road, and chosen abortion – 1, 2 and even 3 times.
The lovely lady I drove down with had 2 abortions when she was young. When she got pregnant out of wedlock the 3rd time, she chose life for that child and gave him up for adoption.  As a result of such loss, she found Jesus and has dedicated her life to helping other women through their crisis.  Whether they choose life or death, she makes sure they know that she is there for them afterwards ... now 65, she has many "daughters" who have received God's healing graces.

One of the stories that impressed me the most was from a homeless man (30-40 yrs. Old) who had stopped me and asked about my picture. I told him my story, and his face broke out in a 'knowing' smile. He proceeded to tell me, in graphic detail, that his mother had tried to abort him twice!  And how, he is her favourite child!  In that moment, even in his homeless condition, he knew God had spared him for a purpose!  As did I!
Immediately, the Holy Spirit came upon me to prophesy God's great blessings over him, speaking forth his destiny in Christ Jesus.  He got so blessed that he turned to his friend (also homeless, probably around my age, in a wheelchair), and started telling him, "Hey Papa, you gotta hear this lady's story!"
Again I told my story, and he got blessed too!  So, I prayed a blessing over him as well.  He shook my hand; the three of us shared a sweet "God" hug, and I ran to catch up with our group.
About a block earlier, there was a group of about ten young black men (under 30), who were loudly and boisterously heckling the marchers with very graphic profanity.  Without realizing it, I found myself surrounded by them, like a little old lady in the middle of a huge forest of trees!
Suddenly, one of them noticed my picture of Julie!  (He seemed to be the leader of the group).  He immediately stopped his profane speech, looked down at me, and asked me why I was carrying her picture.  By this time, a hush had come over all of them as I told my story. It was like the Lord just turned the light on for them, and they also understood "Why!"  (I will continue to pray for those boys ... I can still see their faces quite clearly.)  And again, I ran to catch up ...
And then, there were the pro-abortion protestors ... not many, but very loud, screaming such vitriole through their bullhorns. In the morning, as I was approaching United Nations Plaza, I first heard, then saw them. I wanted to stop and get to know them, and hear their stories. However, it was very clear they were not ready.  So much pain!  I felt so sorry for them. So I prayed for God's mercy upon their future ...
Later in the afternoon, while we were walking, one lady was standing above us behind a policeman, angrily screaming at the marchers ... including the elderly, some walking w/help, a few in wheelchairs, children with their parents, fathers who'd lost their children to abortion on demand ... she was so upset, it didn't seem human. I thought she'd have a heart attack right there.  I tried to reach out to her in love ... I thought if I could just give her a gentle touch from Jesus, that He would surely break through her pain.  She did look down at me for a moment, but the officer in front of her told me, "I'm sorry Mam, but no exchange allowed."  So, I told him how sad I was feeling for her and how much pain she was in, and he agreed with me.  I showed him my picture w/a very brief explanation and he said, "God bless you! And thank you for your love."  I gave him a hug and ran to catch up with my group once again.
And so it went throughout the 2 ½ hour march ... so many lives, so many hurts, so much pain ... and yet, so much healing, so much joy for those who opened themselves up for His touch of mercy, forgiveness and healing.
Over the last 4 decades, I have prayed with more than one re: the pain and regret of their abortions. Some are sterile because of the damage done to their bodies in abortion clinics.  One of our own family members almost bled to death when she was a young teenager following an abortion provided during school hours without her parents knowledge!  Thank God she was home and they were able to get her to the hospital before she died from blood loss! So scary!  Who knows how many young girls and women are now sterile or have died.
But God!  So many have now received forgiveness and healing for their pain.  And some have received their miracle – a baby of their own.  Others have gone on to adopt a child. A few of the younger women are still hoping they will have a child of their own someday. 
Through this walk, I witnessed "Silent, No More." It is a group of women who share their stories of abortion and regret.  The actress, Jennifer O'Neil, was one of the many sharing their testimony.  This group of women now work tirelessly to help other women avoid that fatal decision.
I also learned of a secular pro-life group based on science.  They will be taking their pro-life, pro-woman, pro-science message to the American Atheist Convention March 25-26 ... God bless them!
I saw and heard so much yesterday ... my walk down Market Street early in the morning, just Jesus and me ... the homeless, the urine, the spit, the men, dirty, clearly passed out sleeping in the stairwell. The ones talking to seemingly no one, arguing, yelling, and clearly not in their right mind. The young woman, Nina, asking me for help and waiting while I got her something ... she said, "Take your time." 
It's been several years since I used to go out with the SF Dream Center/City Ministries. I wanted so much to spend the whole day just on Market Street ... Lord willing, we'll be back with the love of God, food, supplies, toiletries, socks, and the gospel of John. 
Thank you for letting me "think out loud, pondering these things in my heart" ... I thank our Father for the grace and mercy to liberally share His love in Jesus name by the power of the Holy Spirit.  And you can too ... following Jesus and watching Him bless each one! 

Grace upon grace, Betty Jordan


John 1:16 ... "Of His fullness, we have all received grace upon grace."

Luke 4:16-21 ... Jesus came to Nazareth where he had been reared. As he always did on the Sabbath, he went to the meeting place. When he stood up to read, he was handed the scroll of the prophet Isaiah (61:1-3). Unrolling the scroll, he found the place where it was written, "God's Spirit is on me; he's chosen me to preach the Message of good news to the poor, sent me to announce pardon to prisoners and recovery of sight to the blind, to set the burdened and battered free, to announce, "This is God's year to act!"
/