Shopping Cart
Your Cart is Empty
There was an error with PayPal
Click here to try again
Thank you for your business!
You should be receiving an order confirmation from Paypal shortly.
Exit Shopping Cart
​New Life Worship Ministries
Oh worship the Lord in the beauty of His holiness!

1 Chronicles 16:29 & Psalm 29:2
Pondering these things in my heart ...
| | |
| --- | --- |
| Posted on January 31, 2015 at 5:45 PM | |
Gold - Gold - Gold - Purified 7x in the Fire! Refined!*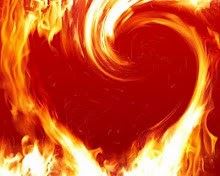 Isaiah 60:1-3 Arise, shine, for your light has broken through! The Eternal One's brilliance has dawned upon you.  See truly; look carefully—darkness blankets the earth; people all over are cloaked in darkness. But God will rise and shine on you; the Eternal's bright glory will shine on you, a light for all to see. The Voice
He is opening a new door** to a new Season.
The Season of the Miraculous! The door is open! Come on in!

Thy people shall be willing in the day of thy power, in the beauties of holiness from the womb of the morning: thou hast the dew of thy youth. Psalm 110:3  

I, the Lord, love justice. Isaiah 61:8

The eyes of the Lord run to and fro throughout the whole earth,
to show Himself strong on behalf
of those whose heart is loyal to Him.  2 Chronicles 16:9
By My power I will make My people strong, and
by My authority they will go wherever they wish.
I, the Lord, have spoken! Zechariah 10:12
Light Bearers ~ it is God who works in you both to will and
to do for His good pleasure. Philippians 2:13
Do not fear little flock for It is your father's good pleasure
to give you the kingdom! Luke 12:32 

I like what Bobby Connor is saying about 2015 ...
"THE SPIRIT OF TRUTH is awakening and arousing a radical remnant of over-comers ready to contend for the faith, ready to challenge and change the course of the church. Thus altering the culture in which we live. We must function as salt and light to lead a contaminated culture to light and life in Christ. This occurs best when we simply become who we are destined to be, sons and daughters of the most HIGH God.   This is the season of harvest! All of heaven is alert and attentive to our actions this is not the time to be timid or fearful. It is such an honor to be alive in the Kingdom of God during these days (see-Esther 4:14). As Esther was informed that she was in the kingdom for such a time as this, we need to be reminded that, "the kingdom is in us for such a time as this!"
*Isaiah 48:10, Zechariah 13:9, Malachi 3:3       
**Revelations 4:1; John 10:9
________________________________________________________

2015 - Open the Door!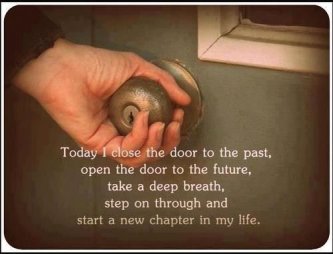 I love doors! I've had more than one vision over the years that involved "doors." Open doors, shut doors, many doors, one door,
the Revelations 4 Door,
the "door of faith," Jesus the Door, etc.
So when I saw this picture,
I knew it was to be shared for opening the door to 2015 ...
Deliberately --- open the door, and cross over the threshold!
If you are too weak to cross over on your own, as His beloved one,
ask Jesus to pick you up and carry you over the threshold.
Revelation 3:8 "I see what you've done. Now see what I've done.
I've opened a door before you that no one can slam shut.
You don't have much strength, I know that;
you used what you had to keep My Word.
You didn't deny me when times were rough." The Message MSG
Categories: Declarations
/